As technology enthusiasts, we always eagerly anticipate what Apple has in store for us during their conferences. This time was no different, and it wasn't just us; over 2.2 million people were watching the live announcements on YouTube.
Last night, this event was particularly exciting as it marked the grand premiere of the iPhone 15, and we can confidently say that Apple has once again pushed the boundaries of innovation.
However, will what the new devices offer be enough to convince existing users to upgrade immediately? Especially considering that the prices of the devices have been raised once again.
During the iPhone 15 premiere, a quartet of devices was showcased, including the iPhone 15, iPhone 15 Plus, iPhone 15 Pro, and iPhone 15 Pro Max. These devices promise a range of changes that are sure to catch the attention of technology enthusiasts worldwide.
One of the most significant but expected changes is the introduction of dynamic islands to every model, a feature previously exclusive to the iPhone 14 Pro and Pro Max. This feature was particularly well-received by users last year, so it was natural to see this technology being carried over to the new models.
Among our customers, we witnessed a significant trend of opting for better devices – the iPhone 14 Pro and Pro Max were the most frequently subscribed devices in our offering throughout the past year.
What aspects unknown to us from previous models were considered in the production of the iPhone 15?
Apple made a crucial move towards standardization by introducing the USB-C port across all models, ensuring faster charging and data transfer.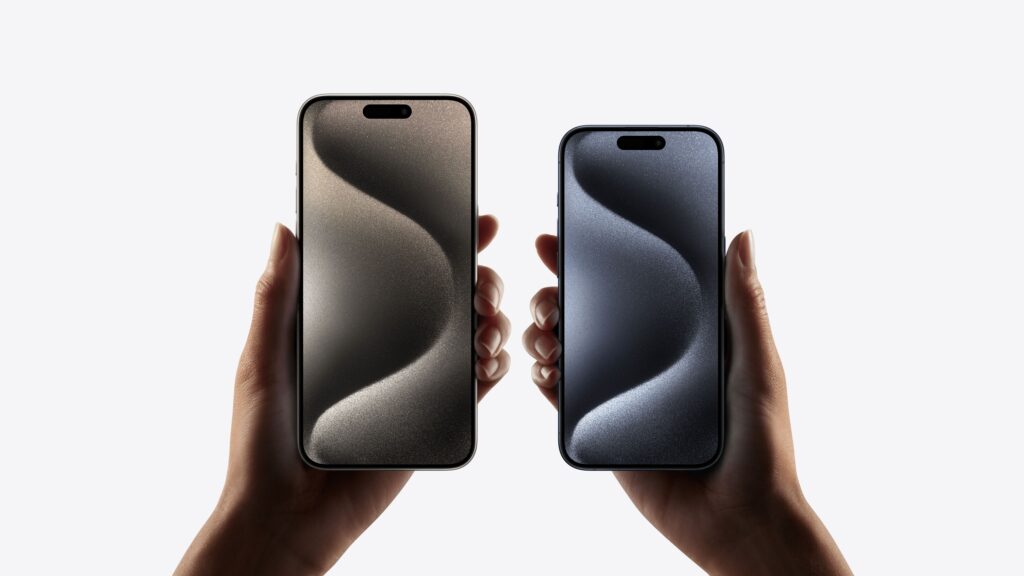 The battery capacity has also been increased by 12%, providing more endurance for challenging days. Interestingly, iPhone 15 users will be able to charge their AirPods Pro (2nd generation) or Apple Watch directly from the iPhone through the new port so this increased battery may come in handy.
One of our favorite changes is the shift to a titanium construction, which we were able to experience earlier with the Apple Watch Ultra. We are particularly intrigued by this move, given the rise in popularity of used iPhones and the common problem of damaged casings. Every month, we see several phones returning to us, and it's rare for them to be in perfect condition. Therefore, we can't wait to see if the titanium casing truly impacts the durability of iPhones over an extended period of use.
It's worth noting the camera improvements, with a 48MP primary sensor and a 12MP ultra-wide-angle sensor that will surely delight photography enthusiasts. Furthermore, the camera interface now features a long-awaited quick zoom button.
An unusual addition is the new action button, previously known as the volume mode switch. Instead of toggling, we will simply press it to switch between silent and normal mode.

What's even more interesting is that it can be customized to perform various tasks, such as launching the camera, opening frequently used apps, or simply taking screenshots. In short, even greater customization possibilities for your iPhone to meet your needs and expectations. We like that!
However, not all the changes we expected have been included; the base models still operate with a 60Hz refresh rate. For those seeking a more efficient device, the Pro and Pro Max models will be more suitable.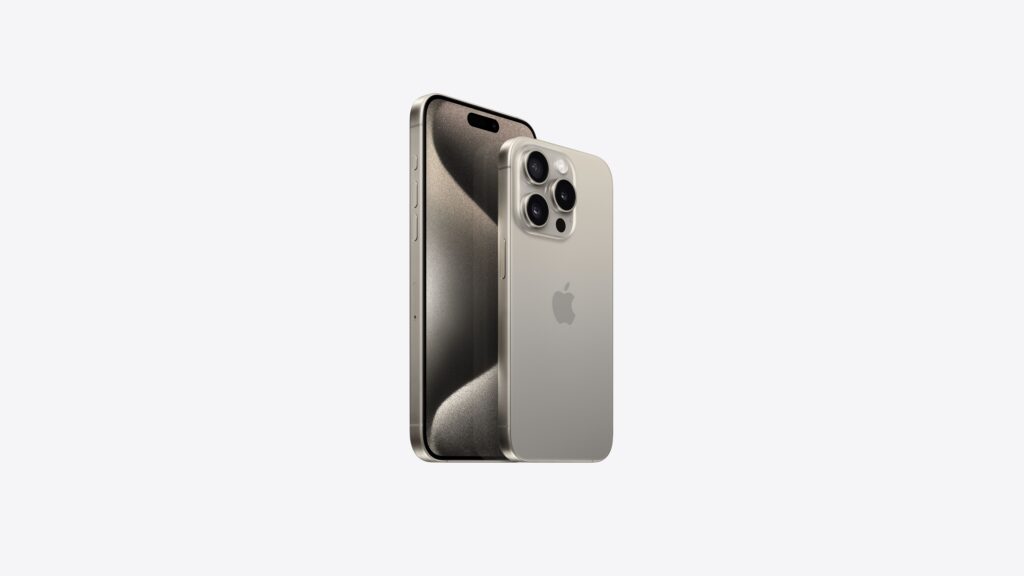 Now, let's move on to the key pricing information.
iPhone 15 starts at $899.
The larger iPhone 15 Plus is priced at $999.
iPhone 15 Pro comes in at $1199.
iPhone 15 Pro Max / Ultra commands a price of $1299.
Market opinions are divided. Some believe that the introduced changes don't justify the cost of upgrading to the latest Apple model.

For those looking for an alternative, subscription services present an attractive option. By paying a fixed monthly fee, users can enjoy the latest technology each year, with minimal impact on their budget. This trend is expected to continue with future releases, offering technology enthusiasts a straightforward and cost-effective option to stay up-to-date without significant one-time investments.